Places to meet Father Christmas in Gloucester
Published:
Categories
"Holiday's are comin'!" Perhaps it's the long white beard, or snuggly red velvet suit, or simply because he gives out presents; whatever the reason - we can't get enough of Father Christmas! The evenings are drawing in and we're counting down the days until we see his presents under the tree; with all his gift-giving and time-travel, it's a miracle he's able to make it to town at all!
Gloucester Rocks has on good authority (from the elves) where 'Santa Claus', 'Saint Nick', or 'Papa Crimbo' will be stopping for 'elfies' and deliveries in town this year. "He's making a list, he's checking it twice" and he's found out that Gloucester children are on his nice list this year! So, if you still haven't got your list of present requests in, now you can! You can find some of Santa's pre-Christmas appearances below. And for our full list of events, hit the Christmas Events in Gloucester button on our home page.
Where is Santa is stopping in the run up to the big day for your Christmas calendar scheduling pleasure? Letters at the ready!
Array
Where To Meet Father Christmas in Gloucester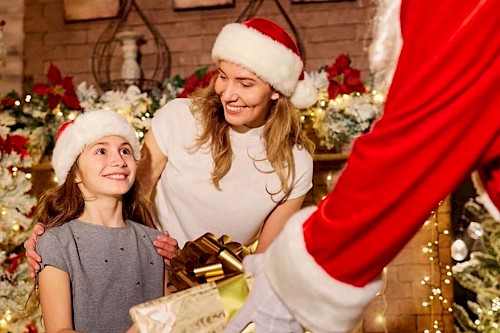 Breakfast with Santa at Gloucester Quays
Santa and his elves are coming to Coal Kitchen, so gather the family together for a scrumptious breakfast, a Santa Singalong and a present. Coal Kitchen welcomes families and friends to meet Santa and his merry band of elves for a magical morning of festive food and fun this December.
Bring your family or friends on either the 9th, 10th, 16th or 17th of December to enjoy a delicious breakfast including hot drinks, pastries and a full English as Santa Claus roams the restaurant meeting and greeting all his little guests.
When: 9th, 10th, 16th or 17th of December
Where: Gloucester Quays
Cost: £30 per person (early bird £25)
Click here to more information!
---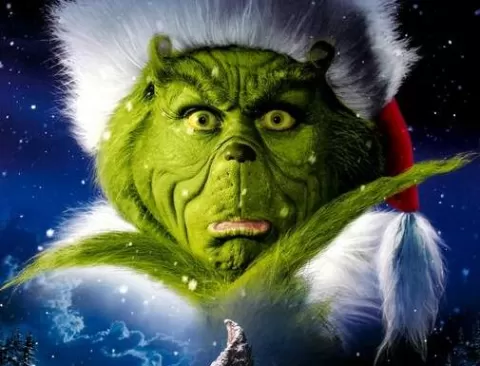 The Wall's Club Christmas Party
You are invited to our Grinch & Elf on the Shelf Party. Joined by the fantastic Superson's Family Entertainment bringing all the entertainment on the day!! What's included in the price? : 2 hours Jam packed of entertainment, Meet The Grinch and the Naughty Elf , Character Dance Alongs, Kids Entertainer, Photo opportunities, Party Games & Prizes for winners, Free Sweets, Glitter Tattoos & Glow Sticks, Free Chips for each child, Disco Lights & Music, Arts & Crafts area. Tuck shop & bar available at an additional cost.
When: 14th & 17th December
Where: The Walls Club, Gloucester
Cost: £6 per child & £1 for every adult.
Array
---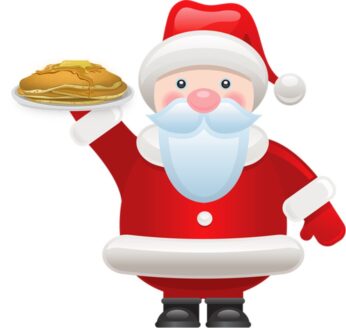 Hucclecote Community Association Children's Party
Hucclecote Community Association are hosting a Christmas party and the big man himself will be making a special appearance! There will be music and food, and then Santa will bring each child a present.
When: 9th December 10am - 1130am
Where: Hucclecote Community Association
Cost: £6 per child (£3 per additional adult includes bacon roll)
Click here for more information!
---
Father Christmas will be greeting shoppers at Kings Walk Shopping Centre. These are free of charge. Be sure to get here early to see him as it is his busiest time of year and he has to check his list twice!
When: 7th, 20th & 24th
Where: Kings Walk Shopping Centre
Cost: Free!
Click here for more information!
---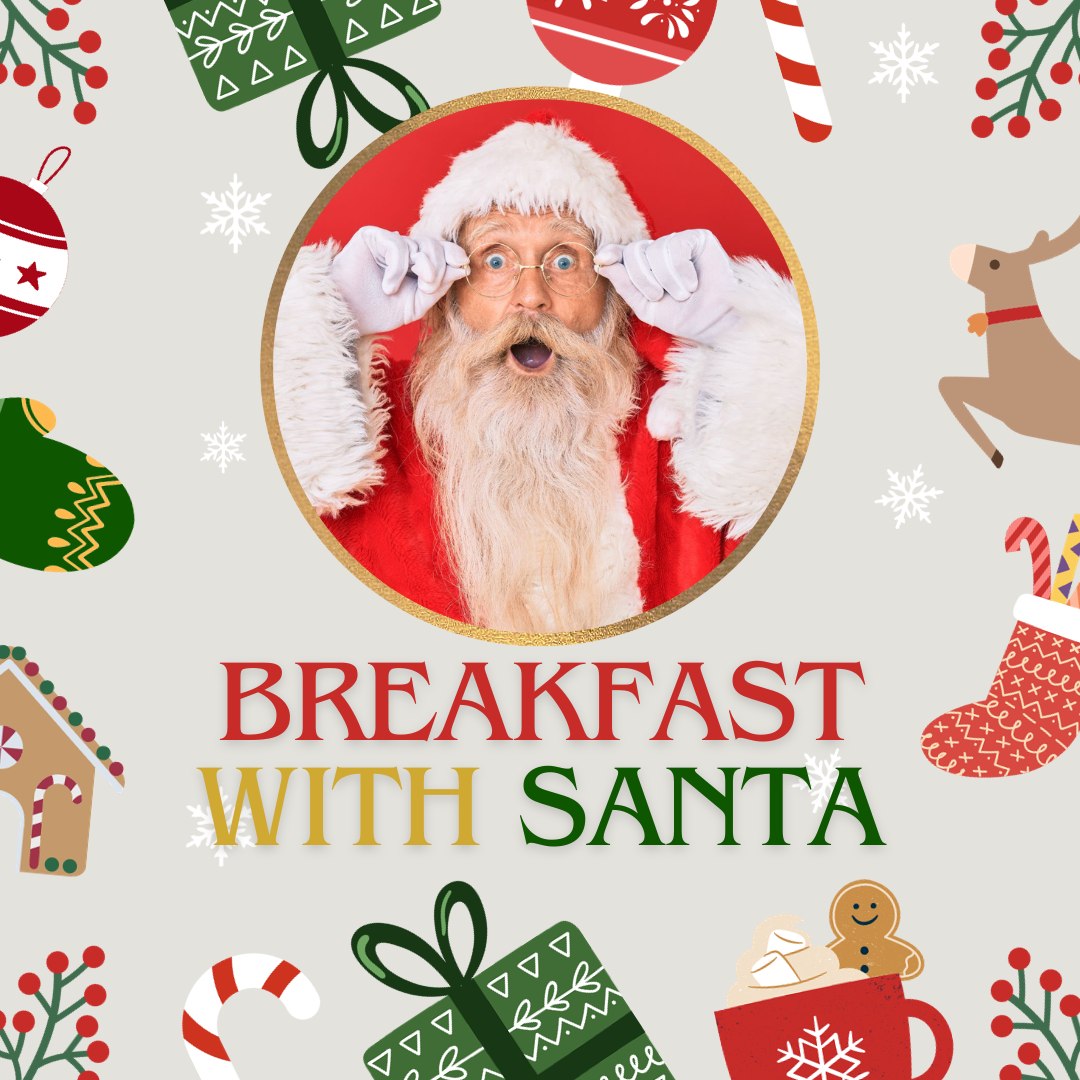 Triscape Garden Centre

Magical Mornings at Trioscape Breakfast with Santa Every Saturday in December, join us for a festive treat that the little ones won't forget! Capture the memories as your children share their wishes and dreams with Santa. Treat the whole family to a delicious breakfast with the big man himself, with your children picking a quality gift of their choice (if they're on the nice list!).
Tickets are limited and must be purchased in advance for this event.
Tickets can be purchased in-store or online
When: 2nd, 9th, 16th, 23rd December
Where: Trioscape Garden Centre, Highleadon, Newent, GL18 1HQ
Cost:
Adult with breakfast - £12.95
Chid with breakfast – £14.95
Array
Click link to check menu and book!
---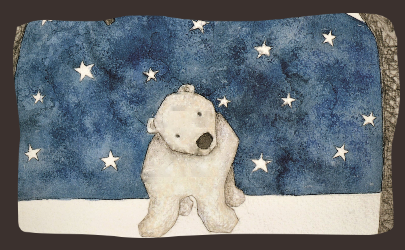 Clearwell Caves Father Christmas and Bernard the Polar Bear!
A truly magical Christmas outing for all the family. Follow the adventures of Bernard, a young boy who finds a baby polar bear floating on an iceberg and decides to take it home… Meet Father Christmas (children 2-12 receive a gift), then join Bernard in 'the land where snow covers the ground for most of the year'! Half way through there are Christmas stalls selling gifts and decorations, as well as our Underground Café selling hot drinks and delicious cakes, before the story resumes… After Christmas tickets are also available to see our magical story only (without Father Christmas, the Christmas stalls or Underground Café).
When: 1st – 4th December, 7th – 11th December, 14th – 18th December, 21st – 24th December, 28th – 31st December
Where: Clearwell Caves
Cost:
Adult - £18
Child - £18 (2-12yrs)
Child – Free (under 2years and no gift)
Click here for more information!
Array
---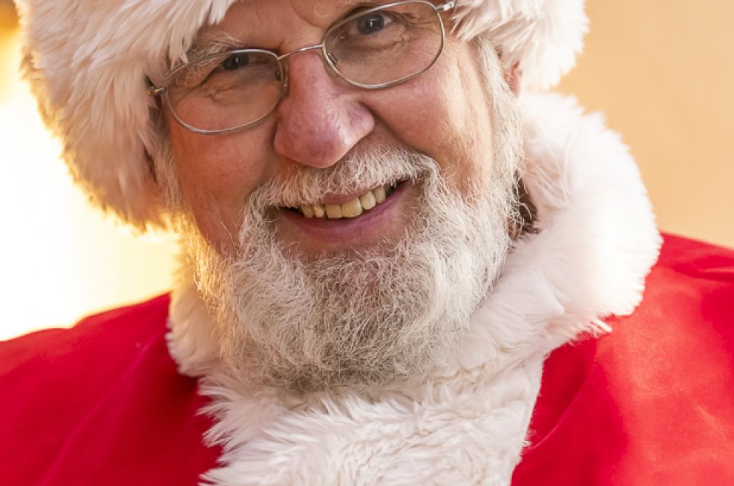 Father Christmas is coming! Join him in his grotto, he can't wait to meet children who have been good all year round! Tickets are £15, plus Eventbrite fees. Tickets also include entrance to museum and Gruffalo trail. We will also be offering drop-in Father Christmas visits which are paid for at reception when you visit, £5 per child and with a smaller gift. - 20th & 21st of December.
When: 9th, 10th, 17th & 19th December
Where: Dean Heritage Centre, Forest Of Dean
Cost: £15 per child
Click here for more information!
---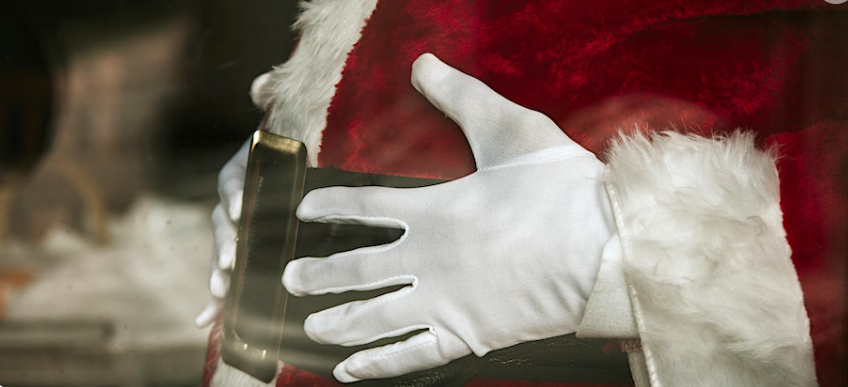 Stories with Santa at Gloucester Waterways Museum
Stories with Santa at the National Waterways Museum
When: 9th December 11am - 11.30am
Where: Gloucester Waterways Museum
Cost: £12.50 per child
Click here for more information!
---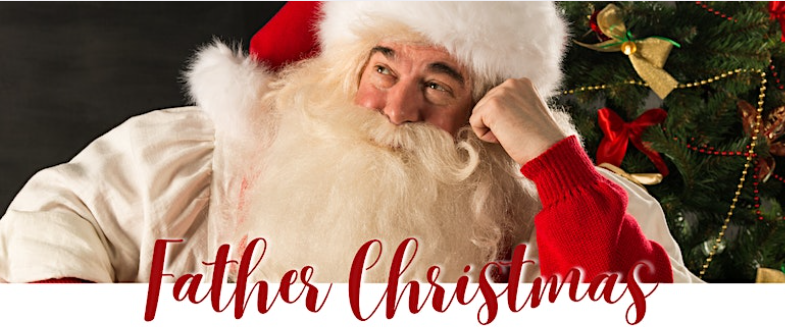 Father Christmas at Llanthony Secunda Priory
Come and join us at Llanthony Secunda Priory for a magical encounter with Father Christmas! The priory will be transformed into a winter wonderland, filled with festive cheer and excitement. During your visit, you'll have the opportunity to meet Father Christmas himself! Share your Christmas wishes, receive a special gift, and capture the moment with a memorable photo. Don't forget to bring your camera!
When: 2nd December
Where: Llanthony Secunda Priory Priory Junction Gloucester GL2 5FA
Cost: £12 + booking fee

Click here for more information!


Array
---
That's all folks! We hope you enjoy your time with Santa and get everything you wish for! Stay tuned for more festive events around town, and don't forget you can browse the site any time and find activities by day, age, cost, distance and more
- Click the image below to find out more!