Nearly New Sales in Gloucestershire
Published:
Categories
You may have heard the idiom, 'One man's trash is another man's treasure' and when it comes to kid's clothes that's often the case! Our little dough balls soon out-grow their babygrows, which proves to be a challenge if your budget doesn't quite stretch to the high street or your aiming for a more eco/sustainable 2019.
Huzzah! We have the answer! Gloucestershire parents and mums-to-be, breathe a sigh of relief! Here's a quick round up of nearly here, nearly new sales, within a short drive / cycle / bus ride away!
Gloucester
Saturday 23rd February
A big day for nearly new sales, with not one but three fab events taking place in the area, the Childrens Nearly New Sale @ Saul Village Hall, the Bring & Buy Sale @ Brockworth Free Church and the Jumble Sale @ The Red Lion. With free entry for two of these and a mere 50p charge for one, you're bound to bag a bargain and save a fortune - it sure beats hitting the high street on a Saturday! Each sale starts at 10am, however each finishes at different times, so really you could go to all THREE!
---
Array
Saturday 2nd March
Gloucestershire Bundles Nearly New Sale at Beaufort Academy, 10am - 11:30am, boasts stacks of nearly new clothes and toys for varying ages. Entry is £1 per adult and accompanying children enter free, with raised going to Gloucestershire Bundles.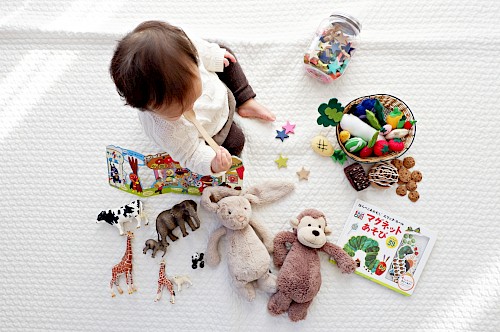 ---
Sunday 10th March
The Cheeki Monkey Market is back at Churchdown Community Centre from 10am - 12pm. Known as the 'mummy' of all baby events, expect thousands of pre-loved baby and children's clothes for newborn to age 10, as well as maternity clothing, toys, prams, and books - with up to 90% off usual high street prices! Adult entry cost is £1.50 and children enter for free!
---
Saturday 16th March
The Mum2Mum Market Nearly New Sale offers an afternoon of pop-up pleasure from 2pm - 4pm at the award-winning indoor market! With quality baby and childrens goods sold by over 20 stalls under one roof, expect big bargain! Entry is £2, children go free and there's 2 for 1 entry with a voucher!
---
Saturday 23rd March
The Hucclecote Community Association Nearly New Sale, from 1pm - 2:30pm, is a chance to have a browse and bag some bargains! With a great selection of baby and children's clothes, it's a great chance to find some preloved Spring staples!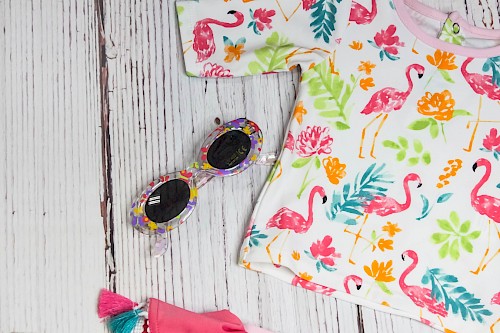 ---
Array
Sunday 7th April
Three cheers for the Gloucestershire Cheer and Dance Academy for hosting one hell of a hand-me-down palooza, the Baby and Kids Stuff Sale! Rock up to GCA Morelands Trading Estate from 2pm - 4pm to buy or sell your children's outgrown, unwanted or unused toys. All profits go to Gloucester Cheer and Dance Academy. Entry cost is £1 entry for adults and free for children.
---
Sunday 12th May
Rounding off the Gloucester sales is this fab find! Come and grab a bargain or book a stall and get rid of your clutter at the Hucclecote Community Association Table Top Sale! Top toys, clothing, shoes, homeware, furniture, books, CD's & DVD's all on offer - with refreshments and homemade cake! From 1pm - 3pm, entrance just 50p!
---
Cheltenham
Thursday 21st February
Pop along to the Fancy Dress Sale at Big Local first floor office, Gas Green Youth & Community Centre, between 1pm - 3pm. Ex-stock Halloween and fancy dress items, sold at bargain prices! Expect to find some fab decorations and makeup, with a great mixture for boys and girls! All funds raised go towards events and projects for the local area of St Peters & The Moors Big Local.
---
Array
Sunday 24th March
The NCT Cheltenham Baby & Child Nearly New Sale offers a fab selection of clothes, toys and equipment; from travel cots to highchairs to reusable nappies. This sale also sells bedding (including grobags) and maternity clothing. With several local business for you to meet, yummy teas and cakes from Gloucestershire Breastfeeding Supporters' Network, as well as the Cheltenham and Gloucester Sling Library to talk to, there's something for everyone! Doors open for general public at 12:30pm and the sale closes at 2pm, with a £1 entry donation per adult on the door.
---
Saturday 13th April
This Saturday, there's not one, but TWO sales on in Cheltenham! Incom Gaming's Bring & Buy Spring Sale offers pre-loved hobby items and gaming-related treasures for a steal! If you're looking for gaming bits and pieces then this is the place to be, from 10am - 3:30pm.
The (epic) Sue Ryder Jumble Sale offers an afternoon of generous jumble, household items, books, games and toys - with a tombola, tea and cakes! All proceeds go to Sue Ryder Leckhampton Court Hospice so the more you buy, the more you raise! Head down to the Prestbury WI Hall from 1pm - 3pm - entrance is just 20p!
---
Array
Cirencester
Saturday 23rd February
The NCT Nearly New Sale at Bingham Hall is guaranteed to stock a host of fabulous preloved pieces for parents, babies and toddlers alike, with all profits going to NCT. Admission is £1 and children enter for free between 9am - 10:45am.
---
We hope you find more treasure than trash at one of these wonderful charitable sales!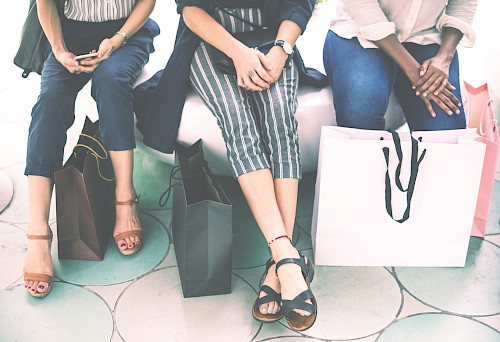 ---