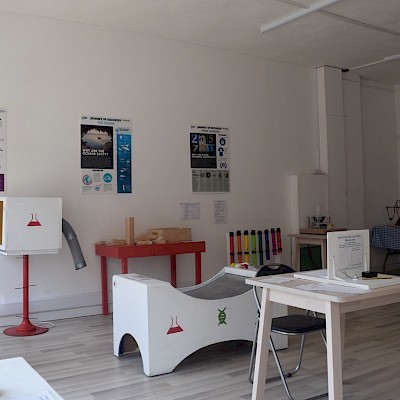 Description
Cheltenham Science Centre is a great place for youngsters to get hands-on with all sorts of easy-to-access science experiments. They are open to the public 5 days during the holidays and on Tuesday, Fridays and Saturdays during term-time (see below for details). Families are welcome to drop in and explore the experiments around the centre, and most visits last around 90 - 120 minutes. Activities in the Science Centre are mostly suitable for ages 4 – 11 but smaller kids (and big kids!) seem to have lots of fun too.
The car park near by costs 30p per hour, Cheltenham Science Centre is accessible to pushchairs. Stay up to date with the latest events on at Cheltenham Science Centre by following their Facebook page.
Opening times:
Tuesdays and Fridays
2pm – 5pm
Saturdays
10am – 4pm
School holiday opening times:
Tuesday – Saturday
10am – 4pm
Admission: FREE for children aged 0-4, £2 per person aged over 4, £7.50 per family (up to 5 people).
Some reviews from Facebook:
"We spent nearly 2 hours in the new venue today and I had to drag my girls away! Loads of fun experiments in a friendly environment – it's a great way of encouraging the scientists of the future. We can't wait until our next visit." Rachel Miles
"Brilliant day out. Fun for the kids and the parents learn lots too…. I was surprised how much my 2 & 4 year olds already knew AND how much they picked up in such a short space of time. Fantastic!" Lisa Dawson-Stevens
"What a brilliant local gem. We'll definitely be buying a family annual pass. Thanks for a great afternoon." Kelly Davies
"We have had a lot of fun every time we visit, my boys love it as do my childminded children, all ages get something out of it (age range 2-10 years) and are always asking to go back." Faye Brierley
Open hours
| | |
| --- | --- |
| Monday | Closed |
| Tuesday | 14:00 - 17:00 |
| Wednesday | Open |
| Thursday | Open |
| Friday | 14:00 - 17:00 |
| Saturday | 10:00 - 16:00 |
| Sunday | Closed |